Electronic Poll Books
Faster, smoother voter check-in on Election Day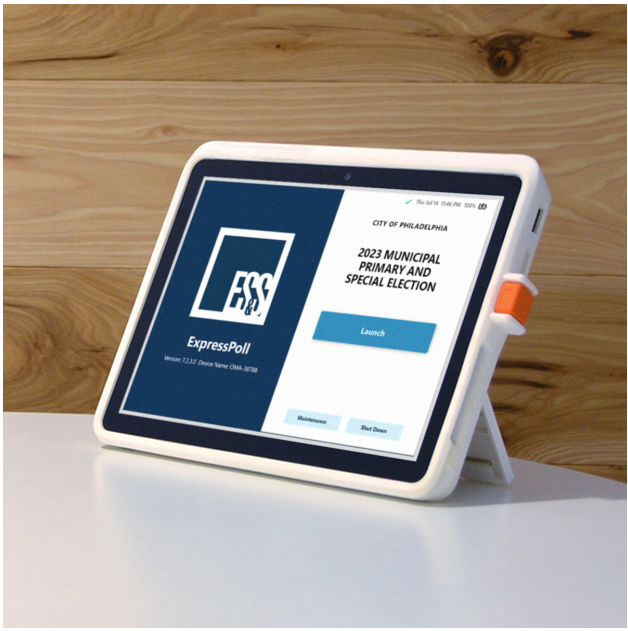 To allow for quicker, more accurate voter check-ins on Election Day, we have implemented a new electronic poll book system, starting with the 2023 Primary on May 16.
What to expect at your polling location
Voters can expect a smoother, faster check-in process at their polling locations. When voters enter their polling location, they'll notice that poll workers will be working off of tablets instead of paper poll books. These tablets are the new, electronic version of poll books.
For voters, the sign-in and voting process will be the same as it has been in past elections, with the use of ExpressVoteXL voting machines.
How electronic poll books support a faster check-in process
With electronic poll books in hand, poll workers will be able to easily look up voters by first name, last name, or date of birth. The new electronic poll books will help poll workers follow proper procedures such as:
Helping a voter surrender a mail-in ballot.
Checking voter ID for first-time voters.
Confirming a voter's address before the voter can sign in.
Ensuring voters are voting in the right division and party based on their current voter registration.
Locating a voter's record.
Moving forward, electronic poll books will help ensure greater accuracy, security, and efficiency during voter sign-in, which will help speed up the entire in-person voting process!
---